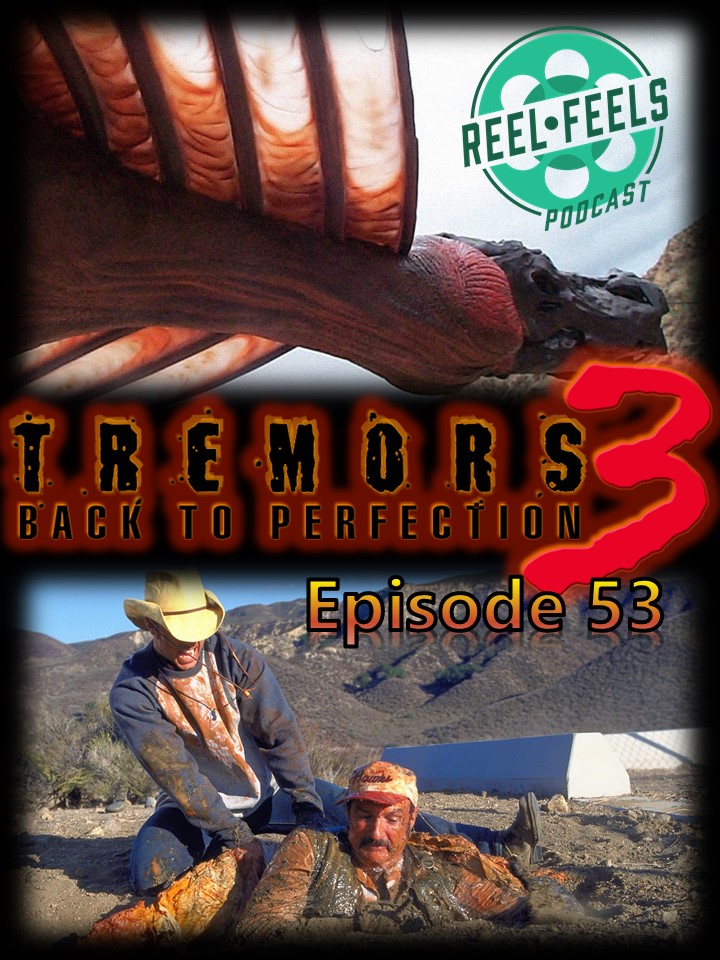 Legendary monster-killer Burt Gummer (Michael Gross) has returned to Perfection, Nev., scene of the original attacks by the worm creatures with razor teeth known as graboids. Sure enough, the creatures attack again, only now they're split into graboids, shriekers and a new mutation known as ass-blasters, which are propelled into flight by combustible flatulence. It's up to Burt, Jack Sawyer (Matthew Seth Wilson) and other locals to save their town from destruction.
We're back baby!  That's right The Reel Feels Podcast is back for SEASON 3: Return of the Feels!   As tradition dictates, we're continuing with the next installment of the franchise that we started with... TREMORS!  Drew is eager, but Jack and Nathan... well not so much. It's a fun episode filled with laughs, groans and even.. a special surprise!  Let's go back... to Perfection!  
We are the Reel Feels Podcast, every other Wednesday we'll bring you a new movie with all the feels you can handle.  We'll laugh, we'll cry and possibly restrain the frustrations to curse the heavens. But what you can count on is three guys sharing their love of cinema with you.  
Please leave us a review and share your "reel" feelings. 
Don't forget to call the "Tucc" line (Reel Feels Hotline) and leave us a voicemail: 661-376-0030
Patreon: https://www.patreon.com/ReelFeelsPodcast
Email:  reelfeelspodcast@gmail.com 
Twitter:  https://twitter.com/ReelFeelsPod
Play Now